Is Reetata scam or Legit? Reviews with Facts
You've probably heard about Reetata.com and questioned whether it's a scam or a legitimate website. You've come to the proper place.
We'll be creating an analysis of the Reetata website and letting you know all that you need to know. Continue reading further below.
Beauty products are incredibly popular because skincare has become a crucial component of people's lives. As the demand for these products has grown, so has the menace of scammers. Because fraudsters can be devious, it's best to be prepared with the necessary information.
In this review, we will look at anything related to Reetata.com. This is a beauty-focused website, but is it legitimate or a scam? Join us as we discuss our discoveries concerning the location.
Plagiarism in Content
The majority of questionable websites use similar content across several webshops. I was curious to see if Reetata.com had done the same, so I looked up this phrase in the About Us section:
"is a new international B2C team that aims to provide the most innovative creative gadgets and tools for the home and kitchen in the United States."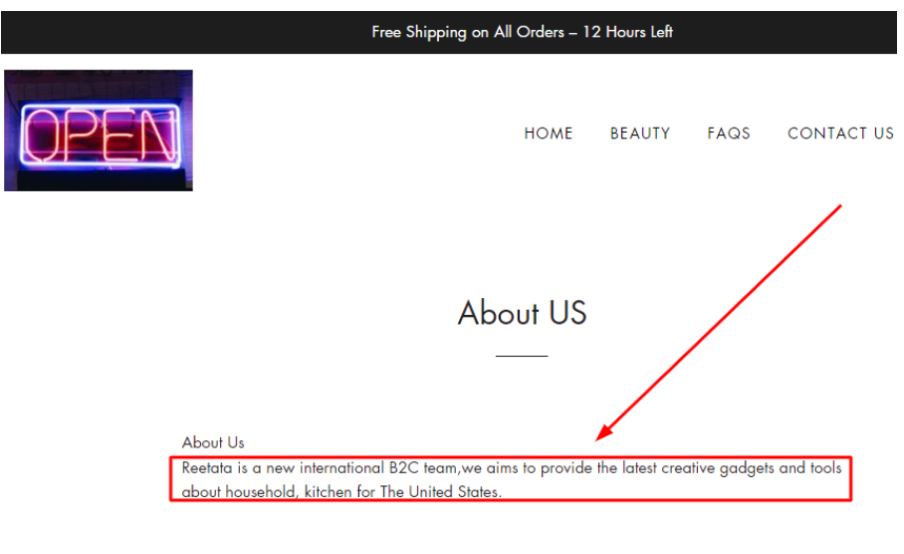 I was taken aback to see the identical, precise sentence on Polaes.com, Salutewi.com, Ohnovo.com, and a lot of other sites. It is possible that Reetata.com is part of a bigger network of duplicative content-using scam websites.

Scam in Online Shopping
Scam websites that acquire financial data from victims do so by employing a bogus or not of high quality online store.
These scams are difficult to identify because they can sometimes offer goods or services to appear trustworthy. However, the quality is inevitably bad. More crucially, it is an unregulated route via which your credit card information is collected for unauthorised and excessive usage.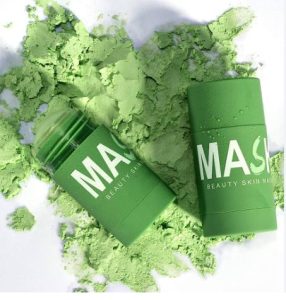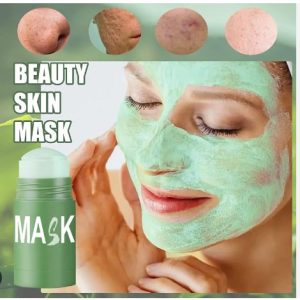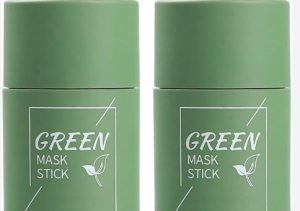 Reetata green tea mask Verdict
Reetata.com is a scam website. The website claims that it offers Green Tea Deep Cleanse Mask. I should be avoided like a plague. It steals users data and uses this data to illegally steal money from user's banks as soon as you enter your financial details.
Green Tea Mask was lowered from $60 to $24. This product is available for less than $10 from a variety of shops, notably Amazon and Walmart.
The "reviews" are all rising, but the product's after-effects are all photoshopped, and there is a lot of wrong spelling and grammar across the site.
The primary clue to the site's fraud is in the Contact Us section. They advise you to "be patient," which is exactly what we saw when we analysed other scam sites.
Poor vocabulary, deep "discounts" with a never-ending countdown, and an unclear return/exchange policy (if it says email them for the next steps, that's a red sign) are all red flags when shopping online on sites you've never used.
Data Presented
Reetata's Enormous Dicounts (Very Shaddy)
Looking through the goods available on Reetata.com, I discovered that the majority of them appear to have significant discounts and incentives. While there is nothing wrong with this, it has become a typical tactic used by scammers to lure naïve shoppers.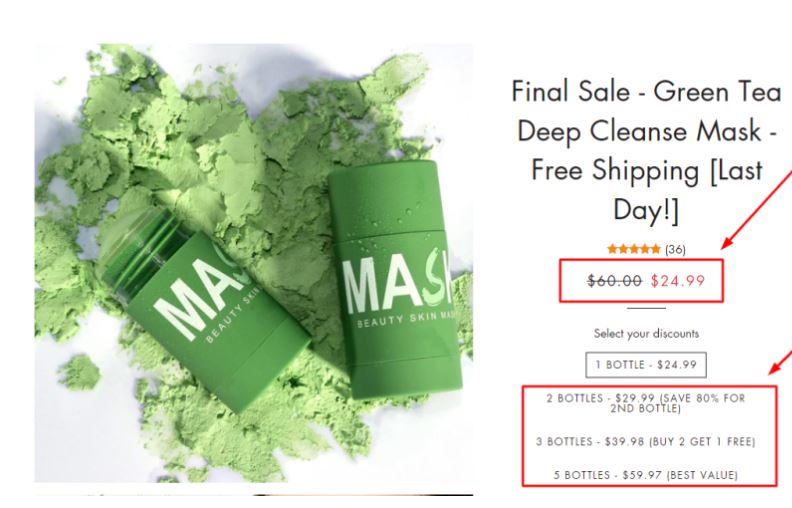 In this case, the "Green Tea Deep Cleanse Mask" is now $24.99 instead of $60.00. As if it weren't sufficient, if you purchase more things, you will receive extra savings. Again, this is a frequent tactic employed by crooks that rarely or never deliver or deliver subpar products.
When I checked for the identical product on Amazon, I was astounded to see that it was available for $18.99 ($13.46 / Ounce). This means that, despite claiming to offer substantial savings, Reetata.com is actually selling at a somewhat higher price.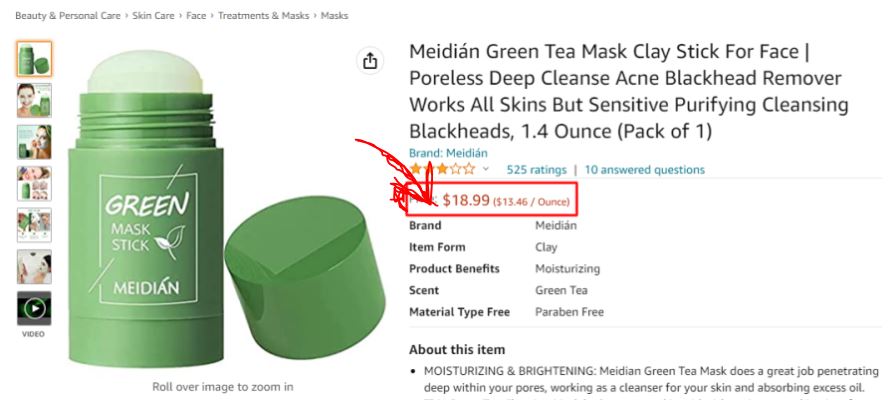 Domain Authority and Page Authority
The Reetata.com website has a very low domain authority and does not contain links from high-authority domains to demonstrate its reliability.

There is no social media page.
We also discovered that the Reetata website lacks a social media presence. A legitimate business should have a page on social media with a large number of followers. Let's assume they don't have a large following, they should at least have a social media presence where they can be contacted directly if there are issues or customer need support.
Who is record
Reetata.com was registered in October 2022, according to KreativGist and Whois.com. As of the time of writing this review, the site was still fairly fresh. Though there is nothing wrong with a new website, they are often more difficult to trust due to a lack of content or continuity.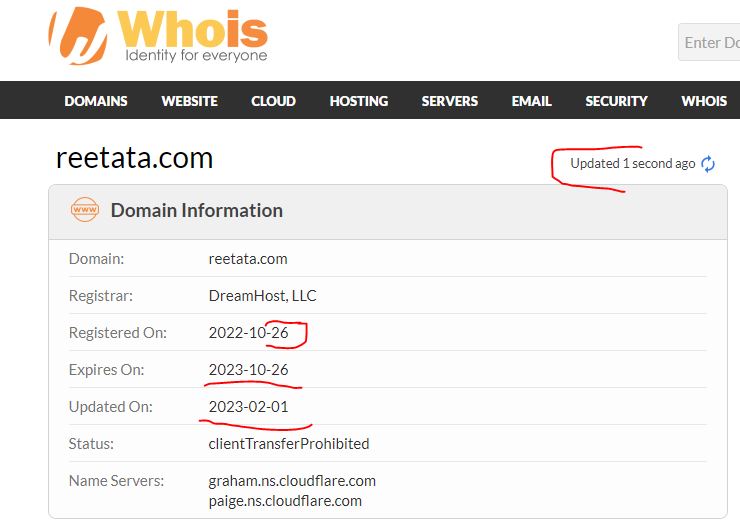 Final Thoughts
Overall, there is a good chance that Reetata.com is a hoax. There are many similarities between Chinese scam sites. The webshop is employing copied material from other questionable websites, many of which are fairly new. There are no reviews outside of the site, despite the fact that the site has numerous favourable (and unverifiable) reviews.