Who is Olatunbosun Taofeek? Upcoming Nigeria Shakespeare
We have had many requesting who Olatunbosun Taofeek is, one of many competitors in the The Nigeria Prize for Literature 2023 worth USD$100,000. In this article, we will elucidate and shine light to the personality of this literary magnet.
Introduction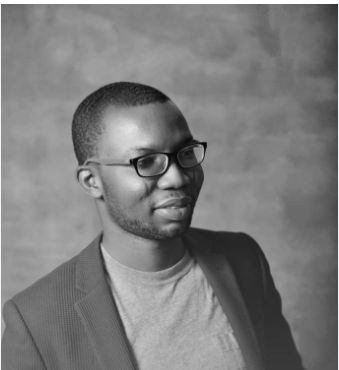 Nigerian writer Olatunbosun Taofeek, PhD, is philosophical and liberal, respecting varied human enlightenment and favouring innovation and interdisciplinary problem-solving. He apprenticed under Professor Sophie Oluwole.
School of thought
He belongs to the "Sango School," a collection of academics and authors that reimagine indigenous African perspectives. However, he writes and thinks liberally and hybridly. "Life has no working manual, so we should not preach morals or vices but preach life as writers," he said. He writes plays, novels, poetry, essays, biographies, and political writings.
Public speaking and writing prizes are his. He served on literary boards, publishing houses, and organisations. Since his father works in Nigeria, he speaks English, Yoruba, Hausa, Pidgin, and French. He started Grecian Limited in 2018 as a private researcher and works as a university lecturer and primary researcher.
Biography
Lagos-born Yoruba Taofeek. His father, Oladele Olatunbosun Shamsideen, retired after 38 years as a Nigerian Army infantryman.
Oladele served in Liberia, Sierra Leone, and local peacekeeping missions. Oladele was one of the last soldiers in Nigeria's 1970 civil war. Iyabo Olatunbosun (née Oguntuase) and Aminat married Oladele.
Taofeek went about Nigeria with his family in the early 90s until settling in Lagos in the 2000s.
Command Children's School, Nigerian Military School, and Lagos completed his secondary education. Taofeek became a writer instead of joining the military, as his family intended.
After returning from Bangladesh, his older brother, Olatunbosun Olayinka, became a Nigerian Army major and died fighting Boko Haram in Maiduguri.
Taofeek was a slow learner who took three years to talk and usually finished lowest in his early classes.
He playfully recalls assisting his young sister Taiye bring home her many awards as a serial award winner.
Taofeek improved with frequent home tutoring and topped his primary school classes. Since he passed all his exams the year prior, he graduated a year early from secondary school.
As advised and encouraged by Prof. William Tudd Schultz of the University of the Pacific and supervised by Professor Christopher Anyokwu of the University of Lagos, he earned a Bachelor of English, a Master of English Literature, and a Doctor of Philosophy in English Literature specialising in Literary Psychobiography at the University of Lagos.
Writing Career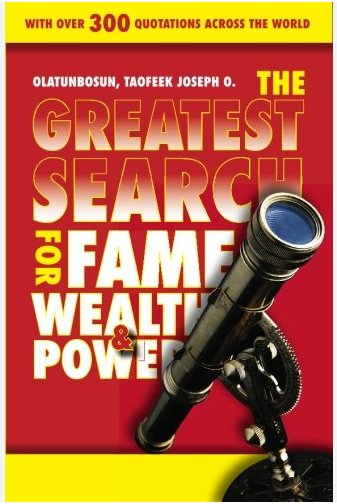 Taofeek began directing plays in the English Department of his alma university in 2010 under Professor Hope Eghaga and Professor Bose Afolayan.
He hosted "The Writers World" on 103.1 FM Lagos for five years. He met and interviewed many writers, reviewers, publishers, and other literati who inspired his writing career during the programme.
He hosted Radio Minna in northern Nigeria in 2010. 2016–2022 Lagos Book Festival panellist. He moderated and hosted Authors' Groove at the Nigerian International Bookfair in 2019, 2020, 2021, 2022, and 2023. He judged the 2016 and 2017 Nigerian Secondary Schools Literary and Creative Writing Competition.
He edited the Association of Nigerian Authors' magazine and Mountain Top University's Eagles' Watch Magazine in 2017. Taofeek co-edited the Journal of Humanities, Management & Social Sciences (Vol.1 No.1, 2018).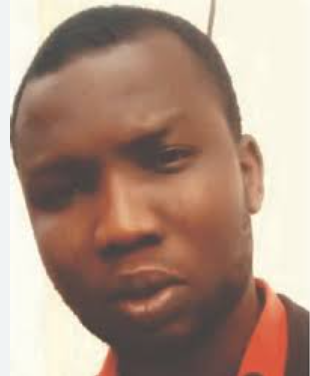 He joined the Nigerian Book Trust (2016-20230) to represent Nigerian writers. He represented Nigerian authors on the National Council for Arts and Culture (2017) and was Cultural Ambassador in 2015.
In 2018, he and Olaoluwa Oluwarinde won the Nigerian Tertiary Institutions Public Speaking and Debate Competition at the University of Ife.
In 2021, he advised the Nigerian National Association of Private School Owners.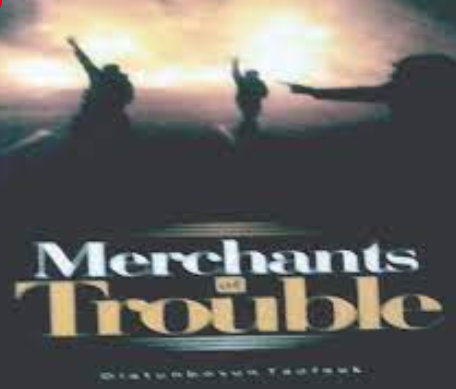 Director, "The Trial of Covid-19," a convocation play for Mountain Top University 2021; columnist, Daily Independent Newspaper (2022–present); Assistant Editor, PEN Nigerian projects: Of Shadows & Rainbows, 2022; Silver Lining: An Anthology of Nigerian Literature (Poems, Drama, Short Stories & Critical Essays), 2019; and PEN Africa Network, International Multilingual Anthology, 2023.
Specialist Field

Taofeek focuses in psychobiographical criticism, which accounts for literary psychobiography, the symmetry between the author and the work.
Literature and psychology investigate this facet of personality and creativity.
He forensically examines novels, short tales, plays, poetry, and biographies. He interprets creative, simple, and complex personalities. He focused on ethnographic materials in African communities and museums. He's a consummate stage artist.
Playwrighting

Taofeek's playwright influences include William Shakespeare and Wole Soyinka and Ola Rotimi from Africa. His plays explore philosophical topics like cultural ambiguities and human nature.
His plays have deep philosophising, action, and great dialogue. After serving as a Theatre Director in Theatre Practicum at the English Department, he wrote his first play, Mr. Grammar, in an episodic series at the University of Lagos, where it premiered and was performed on 8 April 2013 at the Annual Easter Cultural Festival "Arise Africa".
Book Station West Africa published the play in 2015 as a successful African drama. Later, he authored Merchants of Trouble, a satirical comedy on terrorism's impact on Nigeria's military. Before 2018, the book sold over 20,000 copies.
The drama predicted Taofeek's brother's death in Maiduguri. French readers got the drama in 2021. Unlike Shakespeare's Merchant of Venice, multiple universities and polytechnics are studying the play.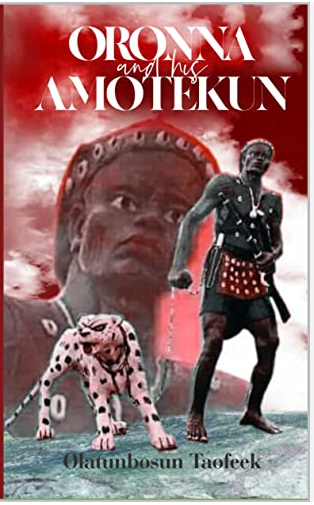 Taofeek's sad drama 1930: The Life and Times of Ayo Babalola was published by University Press and performed at Mountain Top University's 2020 convocation.
This Nigerian missionary play followed Femi Osofisan's Ajayi Crowther. Oronna and His Amotekun, a play about Ilaro history, followed.
Obafemi Awolowo University Press and Grecian Publishers published the drama about Oronna. Where is Patient Zero? launched as "The Trial of Covid-19," a Mountain Top University convocation drama published in 2022. Oluronbi and Dear Mother (2023) are Taofeek's recent pieces.