Lisa Sparks Record: Meet Woman who had 919 men in 12 hours
Netizens have hit the internet searching for who Lisa Sparks is. In this post, we will explain who she is and the reason for her trending. Grab a cup of coffee as you read.
Who is Lisa Sparks?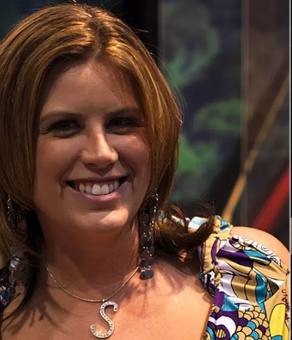 Lisa Sparks is an adult filmmaker and one of the trending topics at the moment. Lisa was born in Bowling Green, USA. She has been in the adult film industry for over a decade. She goes by the name Lisa Sparks, or Lisa Sparxxx.
Lisa holds a master's degree in Multimedia management from the University of Kentucky. Many reports say she graduated as a business studies student from the same university.
It is important to note that, Lisa was also committed to her studies, she opened a hair salon business just so she could finance her education.
She has been married for 28 years to Jeffrey S. Hansen. Lisa and Jeff-as he is fondly called got married on the 12th of August,1995 and they have a child.
What Record did Lisa Sparks break?
Lisa Sparks broke the record of sleeping with nine hundred and nineteen men (919) in 12 hours. This feat happened on the 16th of October, 2004, in Warsaw, Poland.
Lisa started a career back in 2002, just like any other career where you'd love to scale and become known, Lisa decided to take things to the zenith.
This one-in-a-lifetime accomplishment took place during the third Annual World G.B Championship. Reports say she was competing with two other women.
One of these women had previously broken the record of being with seven hundred and fifty-nine men in a day. What a feat!
Incontrovertibly, Lisa further pushed things to the limit when she broke the record of being with 919 men in 12 hours. This activity was closely monitored by a number of referees recorded with six cameras.
This is the tale of Lisa Sparks (Sparxxx) who did the unthinkable and sealed her name in the annals of time. What do you think about this feat? Should it be what Lisa should be proud of? Let us know your thoughts in the comments.