Is the felis salamandra for sale? (Fact Check)
Recently, people have hit the internet wanting to know if the Felis Salamandra is for sale or not. This post will shed light on this and explain if it is for sale or not.
This whole saga started when a user on Twitter, with the handle; @UnionRebelMs shared a photo of cute cats with gold-looking stripes. In the course of our investigation, we discovered that the owner of this handle is a cat person. In his tweet, on X (formally known as Twitter); the user shared this post and a write-up;
"Incredibly beautiful Félis Salamandra (Wild Cat)."

Extract was taken from X (FKA Twitter)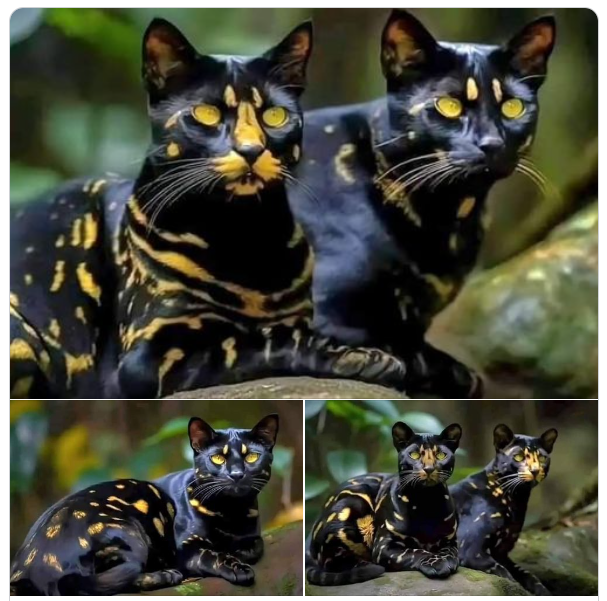 How real is the Photo? (Is the Felis Salamandra real or not?)
KreativGist reviewed whether the cat was real, in our investigation we discovered it was not real. We discovered this cat person @UnionRebelMs generated this photo with Artificial Intelligence. As we opined earlier through investigation, we generated this photo and posted based on their love for cats.
In simple terms, the Felis Salamandra is not real but an Artificial intelligence-generated photo.
Is the felis salamandra for sale?
Cat lovers around the world who see how rare these cats are are eager to know if it is for sale. Well, they are not for sale since they don't exist in the first place. They are an artificial intelligence-generated photo(s).
Conclusion
It is important first off, not to believe everything you see on the internet. A lot of the things on the internet are fake, the more reason you should bookmark our blog and check for facts. The Felis Salamandra saga is one of many examples that needed a heavy or little light shed.
Share this post with your friends and family. Follow us for more