Davi Lucca: Who is Neymar Jr's son taking his father's Steps?
In this article, we'll be elucidate who the son of the famous football star, Neymar da Silva Santos Júnior is. Join us as we explicate who Davi Lucca is.
Introduction
Neymar Jr., a Brazilian football player, is the father of Davi Lucca. Lucca appears to have been training with his father at the Paris Saint-Germain practise facility, emulating his father's career path.
Since his only child was born in 2011, Neymar will always look back on it as a remarkable year. When his son was born, the PSG attacker was 19 years old. Davi Lucca is fortunate to have a comfortable existence with his father despite the fact that his birth was contentious.
From what we know…
As Davi Lucca is still young at this point, it is impossible to predict whether he will produce as much work as his father. This essay focuses on the lives of Neymar's kid and how he is forging a career in football, the game that made his father famous and wealthy.
Get to know who Davi Lucca is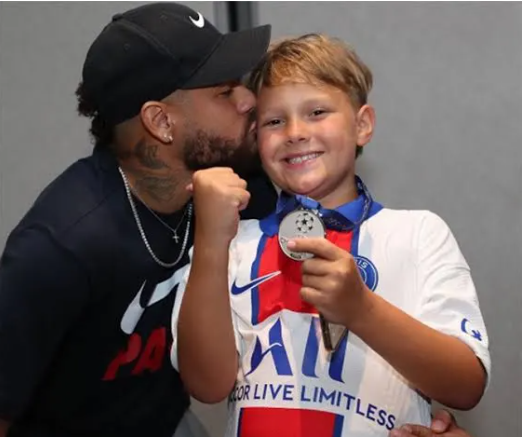 On August 24, 2011, Davi Lucca da Silva Santos was born in the So Luiz Medical in Sao Paulo, Brazil. is the son of Neymar da Silva Santos Jr., a well-known Brazilian football star. The name of his biological mother is Carolina Dantas. He was born weighing 2.81 kg, according to reports.
Although Lucca's parents are not wed, they allegedly get along well as coparents. Although he shares a home with his mother, he also sees his father frequently. In order for her son to spend more time with his father, his mother relocated from Brazil to Barcelona (where Neymar was formerly stationed).
Davi Lucca Career build up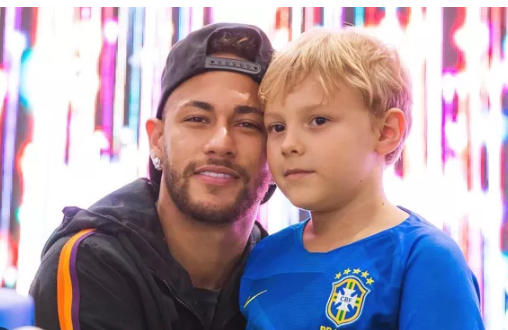 Lucca is a member of FC Barcelona after his father registered him in the club. His membership ID number at the Spanish club is 155,675. He also has a huge following on social media. He has a personal Instagram page with over 1.7 million followers and a Facebook page with about 450,000 followers. He also has over 50,000 followers on Twitter.
How old is Davi Lucca?
On August 24, 2023, Lucca will turn 12 years old.
The wealth of Davi Lucca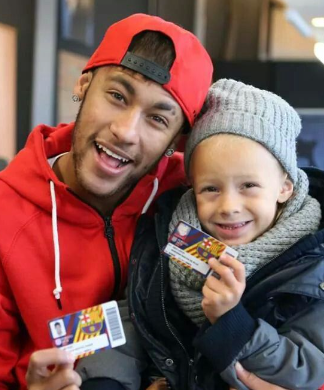 The source of Lucca's money is undocumented. Because he is still an adolescent, he is still reliant on his parents for care.
However, according to Forbes, his father is currently worth roughly $95 million.
Families of Davi Lucca

Neymar Jr. and Carolina Dantas are the parents of Lucca. Brazilian natives are his parents. Neymar Santos Sr. is his paternal grandfather, and Nadine da Silva is his paternal grandmother.
Neymar Sr., who played football in his playing days, now oversees Neymar Jr.
HIs father (Neymar Jr)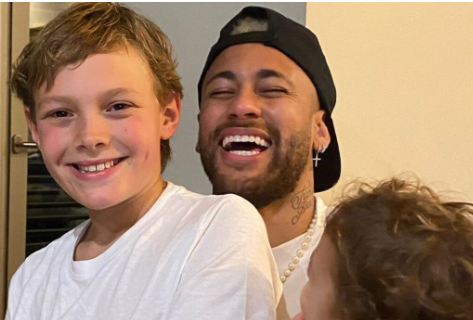 Brazilian player Neymar Junior, who is currently playing for Paris Saint-Germain in France, is Lucca's father. When Lucca was born, Neymar was a member of the Spanish team Barcelona FC. The Brazilian forward is considered one of the finest Brazilian players of all time as well as one of the most talented players in the world. Neymar and the illustrious Pele share the distinction of scoring the most goals for Brazil. He is one of just four players to have scored at least 100 goals for each of the three clubs he has played for thus far. Additionally, he has won numerous trophies for both his nation and clubs.
His Mother (Carolina Dantas)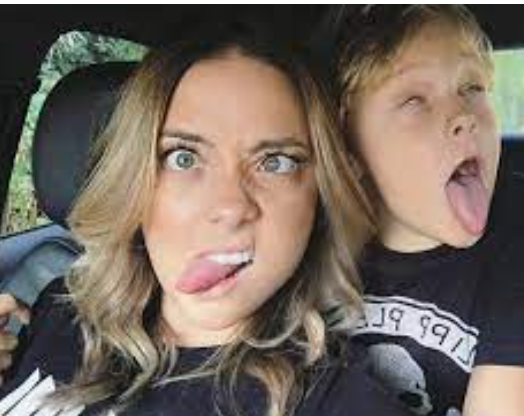 Carolina Dantas, Lucca's mother, is a multimedia artist with more than 2.9 million Instagram followers. On October 21, 1993, she was born in Sao Paulo, Brazil. Dantas graduated from Colegio Adventista de Santos College in 2011 after completing her high school education in So Paulo, Brazil. She co-founded a clothing company when she first started her career in the fashion sector. Her social media following and reach were reportedly increased by Neymar's involvement in her life. She focused on producing material for her social media accounts over the years.
 Neymar and Dantas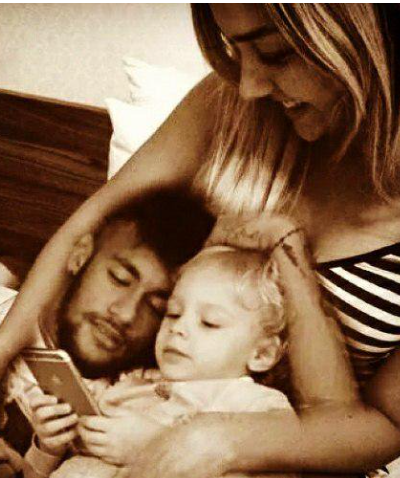 Despite having met through a mutual friend, Neymar and Dantas were reportedly never a couple. According to legend, Lucca was the result of a one-night stand. Dantas allegedly first hesitated to inform the PSG star of her pregnancy because she did not want the spotlight on her. Later, though, after realising that Neymar had a right to know about his child, she had a change of heart.
The former Barcelona forward's announcement that he would become a father at the age of 19 startled the crowd. Since he had an agreement with her family to keep her name a secret, he first refrained from disclosing the identity of the mother of his child. Dantas supposedly desired an abortion, but Neymar's family objected since they were Catholics and believed that abortion was against their religion.
Neymar Jr's paternal role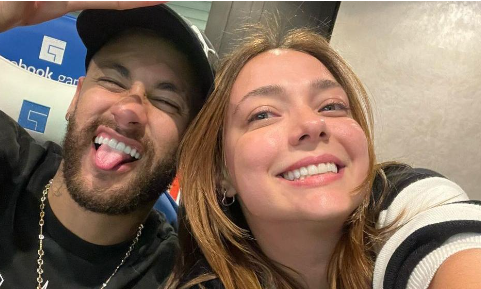 Since then, Dantas has acknowledged that Neymar helped her during her pregnancy even though they weren't dating. She also acknowledged how wonderful a father the Brazilian striker is to her child. Dantas later moved on and wed a digital influencer named Vinicius Martinez in 2019. The couple is now parents to a child.
Neymar is rumoured to be dating Brazilian social media celebrity Bruna Biancardi. Neymar revealed that they are expecting a child in April 2023.
Wrap Up
It's possible that Davi Lucca's birth wasn't intended. Nevertheless, his parents adore him. The 11-year-old is frequently spotted playing with him, which is thought to indicate that he is another burgeoning genius like his father. We can't wait for this little protégé to someday show off his talent.