Anita Pudikova Biography: Bolshoi Ballet Star and Atomic Heart Sensation
Who is Anita Pudikova? and How Did She Get Famous
Anita Pudikova is a well-known artist of the Bolshoi Ballet Company. She became famous after her role as the robotic ballerina in the computer game Atomic Heart. Here is more about her:
Anita Pudikova Childhood and Youth: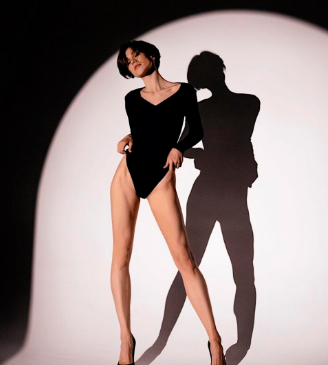 Anita was born on March 18, 1997, in Moscow, Russia, into a popular family. Her maternal grandfather, Vladmie Mexhislavovich Ginkevich, was a prominent figure in architecture and also a former member of the Leningrad rock band, The Victor.
However, Anita's mother, Irina Ginkevich, was also a former ballerina who took on leading roles in several theater stages in Russia. She is currently the chief choreographer of the Department of Sport in Moscow and also the director of School No. 25.
Her father, Pavel Pudikova, is a well-known businessman who sought after education at the Yaroslav State Agricultural Academy and the Presidential Academy. Anita sees him as a role model.
She has an older sister known as Kapitolina, who pursued a career in hairdressing after she graduated from the Russian State University Oil and Gas named after I.M. Gubkin.
Anita Pudikova's love for ballet started from an early age, and she was guided through her journey to success. However, her grandmother's influence was massive for her, being a choreographic student in her youth days.
Personal Life:
Anita Pudikova is in a relationship with her colleague, Kamil Yangurazov. A fellow member of the Bolshoi Theater troupe. Kamil proposed to Anita in the year 2022, and they got engaged. However, whenever she's less busy, she travels and sometimes engages herself by playing computer games.
How Anita Pudikova Became Famous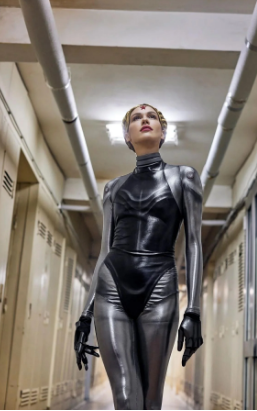 The adventure shooter game, Atomic Heart, was developed by Mundfish Studio and was released in February 2023.
The shooter game features Anita Pudikova's motion capture work, which helps to add beauty and fluidity to the robotic ballerinas involved in the game.
Her appearance in the game partook in her popularity and the growth of her fan base.
Anita Pudikova Ballet Career:
Anita Pudikova took part in rhythmic gymnastics and also underwent special preparation before joining the Moscow State Academy of Choreography.
At the early age of 10, she was enrolled in the first-class role of the prestigious educational institution.
Initially, her mother was against her becoming part of the ballet dynasty, but she later supported her daughter's ambition for the profession.
After she graduated from the Moscow State Academy of Arts, she received her profession as a teacher- choreography at the ballet master department of the Russian Institute of Theatre Arts.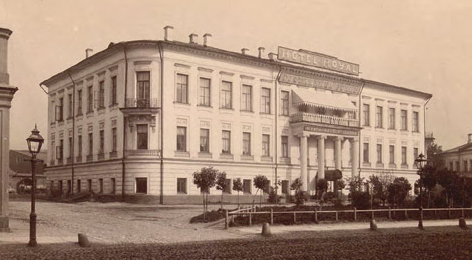 In the year 2015, Anita joined the Bolshoi Theatre troupe, where she performed in the corps de ballet before being trusted with solo roles
Anita Pudikova has taken part in different solo parts and she has also performed on international stages through the popular Modanse program of one-act ballets, being staged by Svetlana Zakharova from the well-known Italian opera theater La Scala.
Anita's repertoire involves roles in several productions like La Bayadere, Ivan the Terrible, Don Quixote, and Romeo and Juliet.
Conclusion
Anita Pudikova's determination for success is one of her greatest strengths. The ability to work on herself to achieve her early day's dreams can only be achieved with proper planning and determination. She is a role model to many due to her expertise in her profession.